Cinema Screenings - Relaxed Showings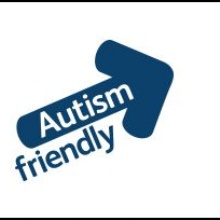 Autism Friendly Cinema Screenings
Cineworld - Show Dogs (PG) - Sunday 1st July at 11.00am
Showcase - Patrick (PG) - Sunday 8th July at 10.00am
Odeon - The Incredibles 2 - Sunday 22nd July at 10.15am
Odeon for older children - Skyscraper (TBC) - Monday 23rd July at 6.00pm
Vue - To be confirmed. Please contact the cinema direct.
Please check with your local cinema to ensure they are participating in these sensory friendly screenings designed to be an inclusive and welcoming environment for people with sensory sensitivities and their loved ones.
For further information - www.dimensions-uk.org/autismfriendly or follow DimensionsUK on Twitter, Facebook and Instagram.