MAC NEW Inclusive Music Courses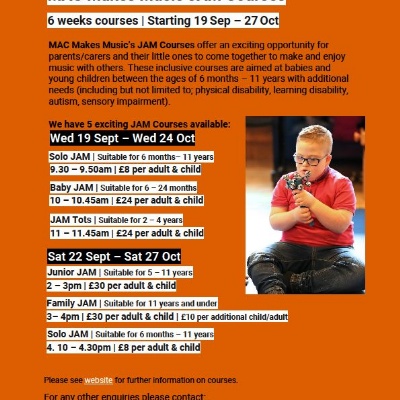 JAM Courses are aimed at babies and children between the ages of 6 months - 11 years with additional needs who would enjoy creating music in a relaxed environment.
For the Autumn term MAC have introduced two new courses:
- Family JAM especially created to encourage families with children with additional needs to participate in making music together.
- Solo JAM which is suitable for children who may benefit more from a 1-1 session at a pace suitable for them.
The courses run for 6 weeks and vary between Wednesdays and Saturdays
Below is a link to the webpage, with more information on each course.