DEP children visit care home weekly!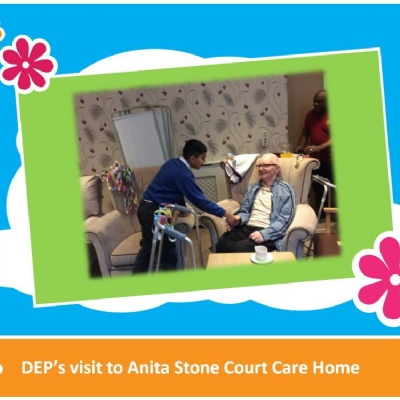 Intergenerational care is the practice of bringing the young and elderly together by introducing nurseries, schools and care homes to one another. DEP, Sharks class have been visiting residents at Anita Stone Court care home on a weekly basis.
This is a link that will continue into next year and other classes will get the opportunity to go and visit.
Take a look at Sharks class page to see some of the lovely photographs of our time there.