Midlands Arts Centre - JAM Courses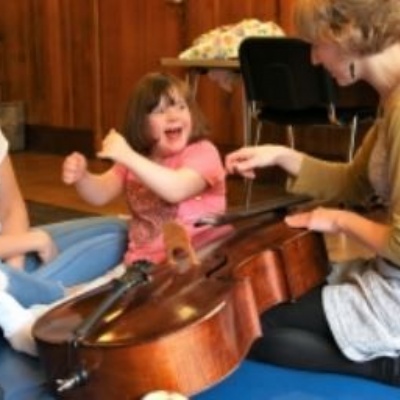 MAC Makes Music's JAM Courses provide exciting and high quality music making for children in a range of age groups between the ages of 6 months - 11 years who have additional needs (including but not limited to physical disability, learning disability, autism, sensory impairment). These courses are perfect for children who love to make music, play with sound, and experiment in a relaxed and nurturing environment.
JAM Courses are inclusive and subsidised by our Youth Music grant to champion musical inclusion. Children will explore a range of resources including: music technology, percussion and tuned instruments with activities tailored to their individual needs and interests.
The activities will enable children to:
Explore a wide range of musical games - to encourage communication and social skills through team work
Explore a wide range of songs - to help develop: aural, pitch, rhythm and vocal skills.
Develop movement, co-ordination and fine motor skills.
Experience sensory stimulation through: listening, playing and identifying different instruments.
See document attached for full details.