Lambs
Welcome to Lambs Class

Miss Flynn is the teacher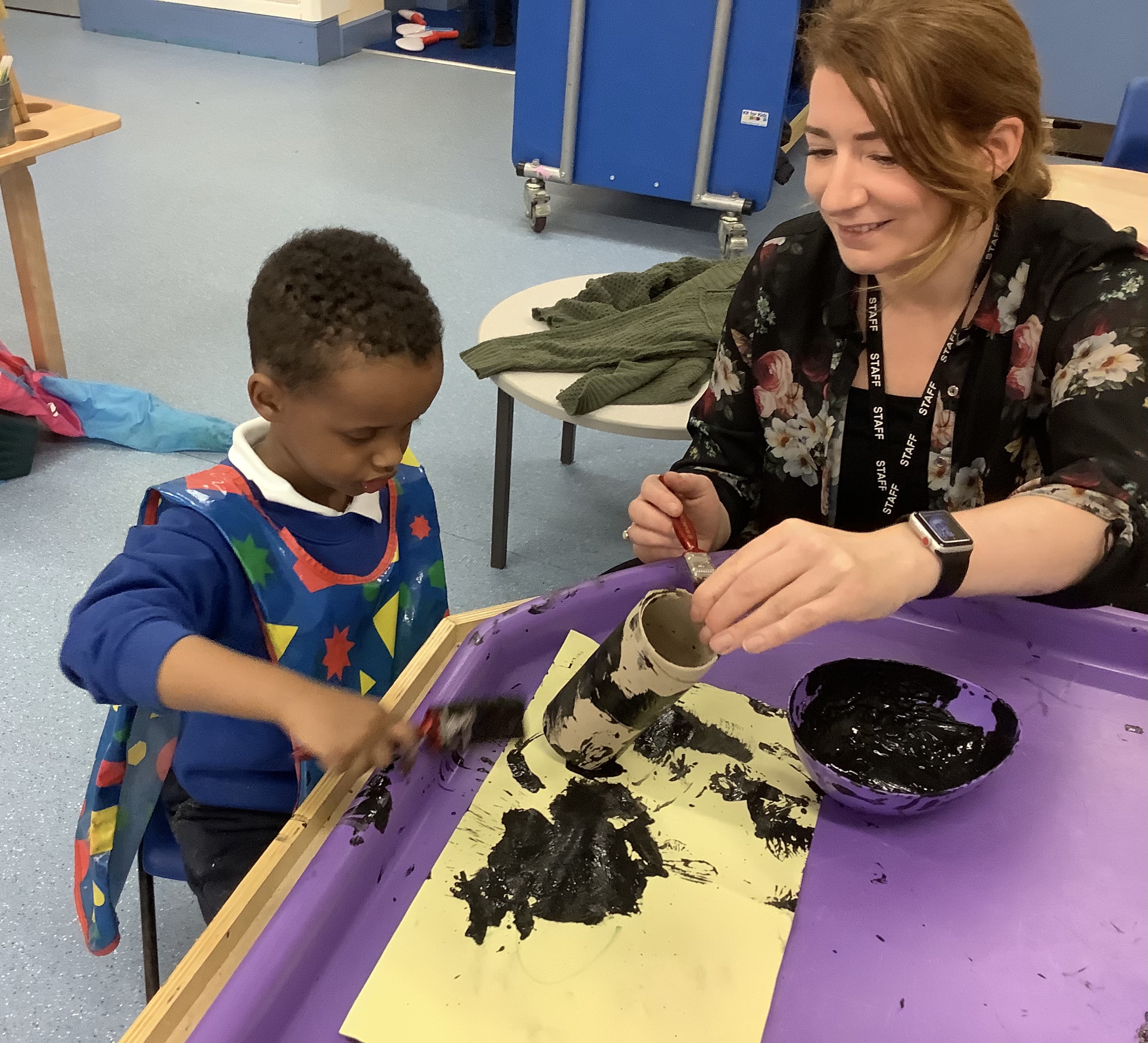 Debbie, Robina and Zaibha are the fabulous teaching assistants.
We all enjoy a free flow provision and work hard to ensure that the children are constantly learning in a fun environment. We follow the children's lead and are all very passionate about promoting independence and helping the children to build on personal social and emotional skills, communication and language and physical development, the core areas for us. We have a daily focus to ensure we cover all areas of the Early years Curriculum including maths and literacy, but most importantly we have so much fun!
We enjoy lots of messy play, sand, water and time outdoors.