Star of the Week
Each Monday a child from each class is chosen as 'Star of the Week'. Their achievements are celebrated in a special assembly with a certificate and a letter sent home.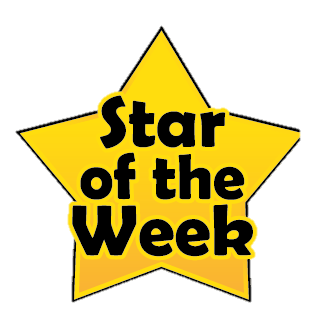 Star of the Week - w/c 8th March 2021
Bears-Jack
Lambs- Mahwah
Caterpillars- Luna
Owls- Ibrahim
Meerkats- Nathan .
Dolphins- Mimi
Monkeys- Georgie
Seahorses- Molly Mae
Hedgehogs- Amber and Dylan
Lions-Ayla
Sharks- Joshua
Foxes- Rabeeya
Congratulations and well done everyone.