Star of the Week
Each Monday a child from each class is chosen as 'Star of the Week'. Their achievements are celebrated in a special assembly with a certificate and a letter sent home.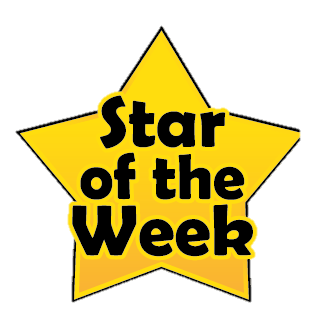 Star of the Week - w/c 16th May 2022
Caterpillars - Yusef for settling into his new class so well
Lions - Esah for floating on his back during swimming
Meerkats - Riley for excellent effort and progress in reading
Foxes - Ameria for keeping up her good behavior this term and making better choices.
Dolphins - Lily for trying really hard to match pictures when doing her see and learn work
Owls - Hollie for super effort working in class and her behavior
Monkeys - Muhammad for always saying thank you
Bears - Kaiden for counting all the way up to 5 independently
Sharks - Kaiden for working hard and being positive about school
Hedgehogs - Corey for using such amazing vocabulary in science
Seahorses - Rajab for working hard in all his lessons
Lambs - Maya Hope for helping the adults to hang bird feeders in forest school
Congratulations and well done everyone!