Star of the Week
Each Monday a child from each class is chosen as 'Star of the Week'. Their achievements are celebrated in a special assembly with a certificate and a letter sent home.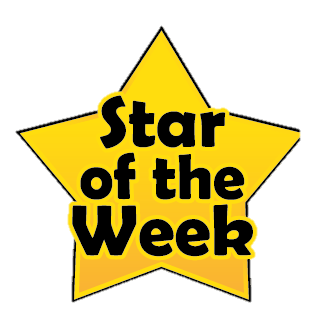 Star of the Week - w/c 20th June 2022
Caterpillars - Charlie Brown for being calm and working hard in caterpillars
Bears - for exceptional talking without the use of his communication book and completing his homework independently
Meerkats - Logan for his participation and contribution in all lessons
Lions - Oliver for saying today while the adult sang the good morning song
Dolphins - Amal for using symbols to request bubbles and chocolate buttons
Monkeys - Luna for joining in and coming into the classroom more
Owls - Noah M for overcoming his fear in the water at swimming
Lambs - Omar for being so lovely and happy while playing with the adults in forest school.
Seahorses - Zac for always being thoughtful and helping the adults.
Foxes - Leo for using his fantastic signing during speech and language lessons
Hedgehogs - Thomas for fantastic work on our forest school day
Sharks - Molly for her beautiful writing
Congratulations and well done everyone!